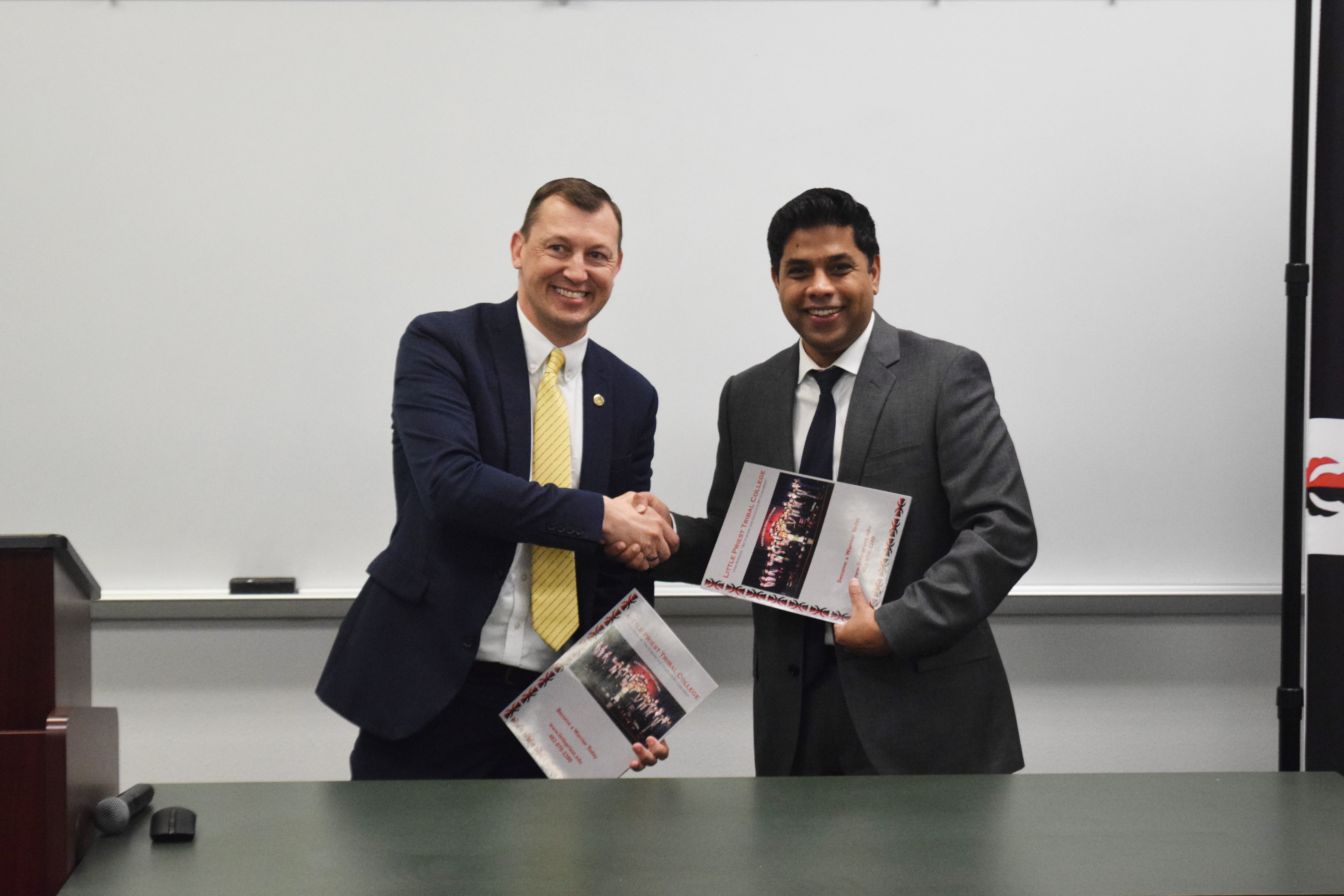 March 24, 2023
Briar Cliff University (BCU) and Little Priest Tribal College (LPTC) have reached a grant agreement, allowing for Pell Grant-eligible students at LTPC to transfer to BCU and receive full tuition aid. Students who are not eligible for the Pell Grant will still receive tuition assistance. All students must meet the criteria of having a 2.0 cumulative GPA and graduate with an associate degree.  
"It's important for Briar Cliff to continue to serve all of Siouxland and present an equal opportunity for students to receive a higher education," said Dr. Patrick Jacobson-Schulte, President of Briar Cliff University. "Briar Cliff is focused on access and opportunity for everyone. This motivates our desire to support those who are traditionally marginalized and how we can better serve our communities."
BCU and LTPC have previously signed articulation agreements, including programs such as accounting, business administration, international business, pre-licensure RN/BSN, and social work. These agreements have allowed students from LPTC to take the appropriate classes and graduate with their intended degree in four years.
"LPTC-BCU Transfer Grant (scholarship) will enable LPTC graduates continue their baccalaureate degree for any program at BCU without the financial burden many students face," said Manoj Patil, President of Little Priest Tribal College. "For Pell eligible students, this scholarship will provide free tuition and general fees after the Pell money is expended."
With the new grant agreement, LPTC students that meet the requirement can now declare for any major that BCU offers and receive tuition aid. Students must maintain good academic standing to keep their financial aid packages.