CHICO, Calif. – Chico High special education students teamed up with Chico State students for a blended physical education class on Wednesday to train for their mini Special Olympics next month.
Dozens of Chico High students paired up with Chico State Kinesiology majors during an Outdoor Education class to climb a rock wall.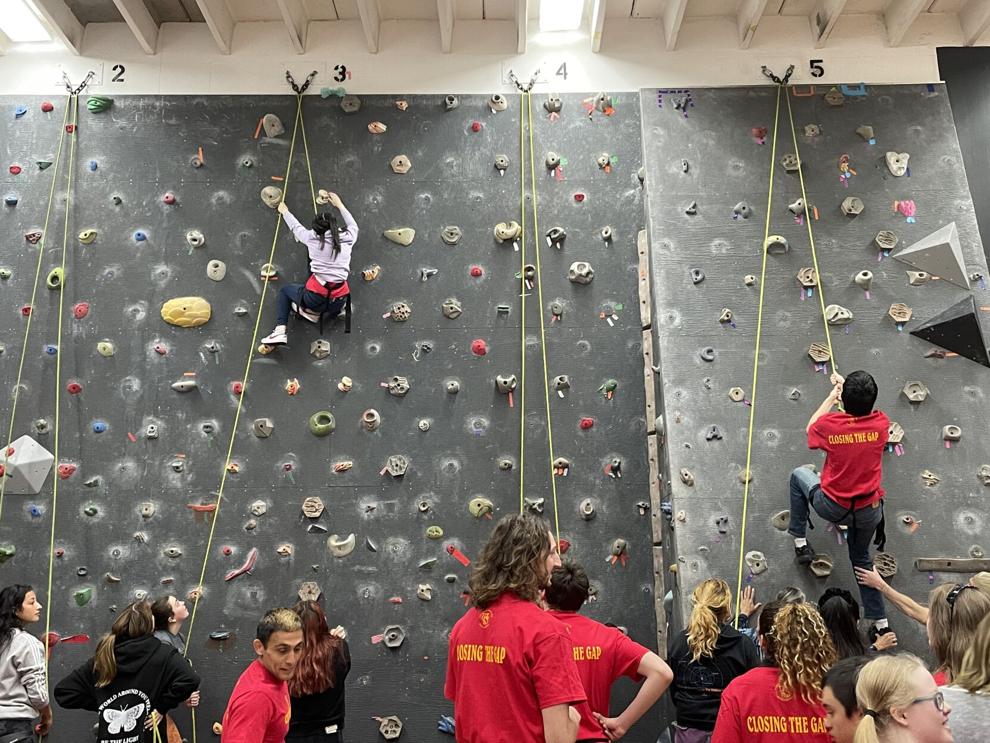 "It was great," Physical Education Teaching major Jamie Engel said. "We've spent the last couple of weeks going over how to belay and climb safely so it was great to have a class come in and be able to take what we've learned and use it today. And it was a great group of students from Chico High and I think they got a lot out of it."
The junior at Chico State said it was like organized chaos, but everyone had a great time. Engel said this was her first time participating in a blended physical education class in the climbing gym.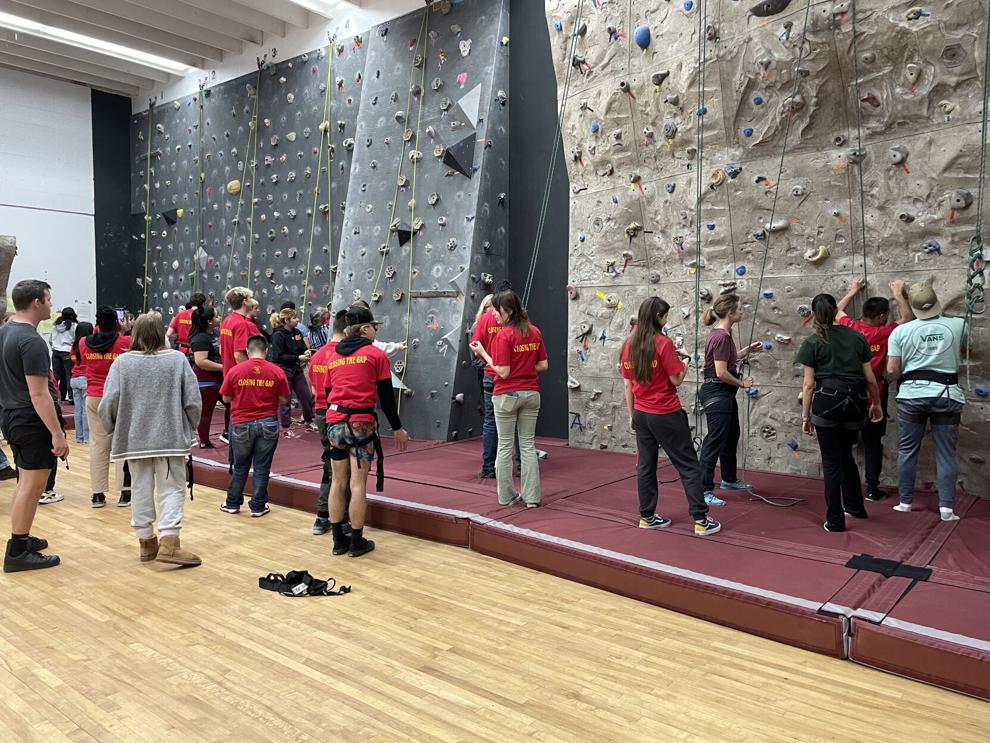 The first thing the students did together was put on the rock climbing harnesses. The students from Chico High's special education class range from freshmen to seniors. 
The high school students said they had a lot of fun getting out of the classroom. 
"My favorite part was the climbing walls," Chico High junior Devon Fraser said. Devon said he even made it to the top of the rock walls. 
The Chico High group included some other sophomores, juniors, and seniors who work as helpers for the special education class. 
The Chico High students were only in the climbing gym for about an hour, but the time was filled with lots of laughs, smiles, and plenty of cheering. 
Chico High's mini Special Olympics is slated for May 3 at the Chico High Track.