In the 21st century there's something apt about zombie apocalypse stories. Maybe it's the changing world around us like chemical spills, wildfires becoming a "season," and the COVID-19 pandemic. Sometimes it seems like wherever you look, disaster is looming.
HBO's adaptation of "The Last of Us," co-created by Craig Mazin and Neil Druckmann, is an emotional, character-driven apocalypse tale. It's a zombie survival story that stems from climate change.
While a cordyceps zombie plague isn't going to happen, the show is full of lessons on what you need for real world survival.
Here's what you need in your bug out bag for any type of emergency.
What is "The Last of Us?"
For those that haven't watched the HBO hit show, here's the brief. The story begins when a type of fungus called cordyceps mutates and begins to prey on humans. The mind controlling fungus then spreads like wildfire, turning the majority of the global population into violent fungal zombies.
The majority of the action is set in the infection's aftermath. The show follows main characters Joel and Ellie, played by Pedro Pascal and Bella Ramsey, respectively, as Joel guides the 14-year-old girl Ellie through post-apocalyptic America.
The series is based on the popular video games of the same name.
$50 at Amazon
$27 at Amazon
What do you need in a survival kit?
1. A good flashlight: Olight Baton 3 LED
Don't get that FEDRA flashlight. In episode seven, Ellie and Riley compare FEDRA and Firefly flashlights and establish that Riley's Firefly-issued light is far superior.
In both the show and video games, Joel and Ellie constantly scour dark hallways with flashlights aglow, only to have zombies leap from the shadows.
In the world of "The Last of Us," most zombies don't see the glow of flashlights, so they're reasonably safe to use when sneaking (at least around the infected).
In the real world, flashlights are essential tools if the grid goes down. Pick a good flashlight or headlamp and make it a cornerstone of your emergency survival kit.
Consider whether you want rechargeable batteries or disposable batteries. Generally, flashlights that use disposable batteries give you more versatility in a survival setting than USB. Invest in rechargeable batteries or power them with AA or AAAs you find (depending on the model).
$65 at B&H Photo
$30 at Amazon
2. An emergency radio: Eoxsmile
In the first three episodes of the series, a radio is a major plot point. In Joel and Tess' apartment, Depeche Mode's "Never Let Me Down Again," plays on the radio. We learn that different decades of music are codes, broadcasted by Joel's contacts in the country, Bill and Frank. In episode three, we learn about Bill and Frank's love story, and the ominous significance of the Depeche Mode song.
In a real disaster, you'll likely be using your radio for emergency broadcasts from authorities. A good NOAA radio keeps you informed, while doubling as a hand-crank and solar generator. Some even come with a flashlight and compass built in.
$32 at Amazon
3. A joke book to lighten the mood: "The Ultimate Dad Joke Book"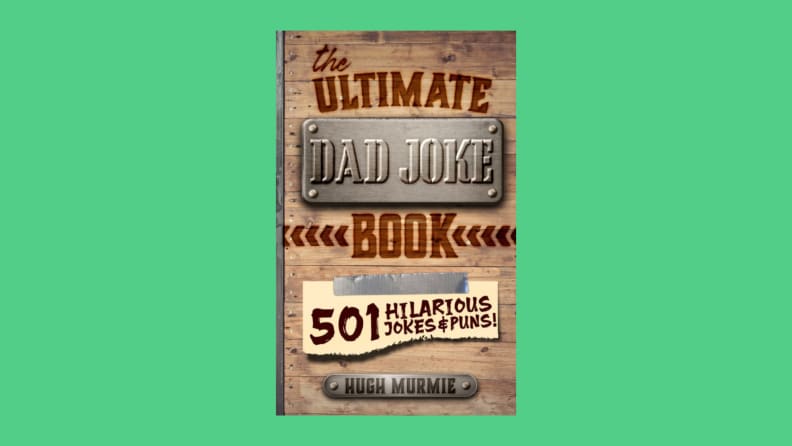 A rather touching motif in both "The Last of Us" series and game is "No Pun Intended: Volume Too," a fictional joke book that Ellie is gifted by her friend Riley in episode seven, and Ellie reads from throughout. In the show you'll hear Ellie using the book's jokes as a way to crack through Joel's shell. This joke book provides levity in the darkness.
If you've got kids, take a page out of Ellie's joke book, "No Pun Intended." Stock your survival kit with The Ultimate Dad Joke Book and maybe a deck of cards.
$9 at Amazon
$7 at Amazon
4. Duct tape to bind: Duck Brand 394475 Duct Tape
In the "The Last of Us" game, binding, such as duct tape, is an important crafting component. You'll often use it to make weapons.
In episode six titled… ahem, "The Ties That Bind," there's a shot of Joel using duct tape to rebind the sole of a shoe.
In the real world, a roll of duct tape is equally useful. Duct tape can be used to repair a ripped pack, splint a leg, or repair a vehicle. Because duct tape is one of the fastest tools in a bind (pun intended), make sure to keep it in your pack.
$8 at Amazon
5. An emergency whistle: Vargo titanium emergency whistle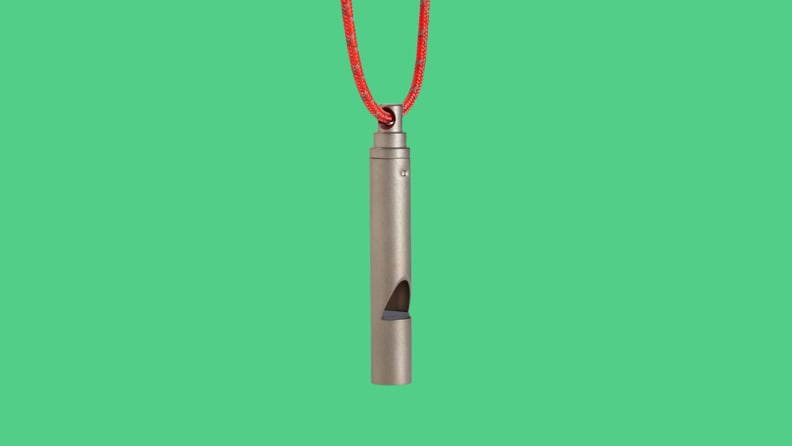 While it might not help in a zombie apocalypse (and you certainly won't want to use it around any clickers), a whistle like the Vargo is crucial in lots of other emergency scenarios. In an earthquake kit it's essential.
$11 at Amazon
6. Water filters: LifeStraw personal water filter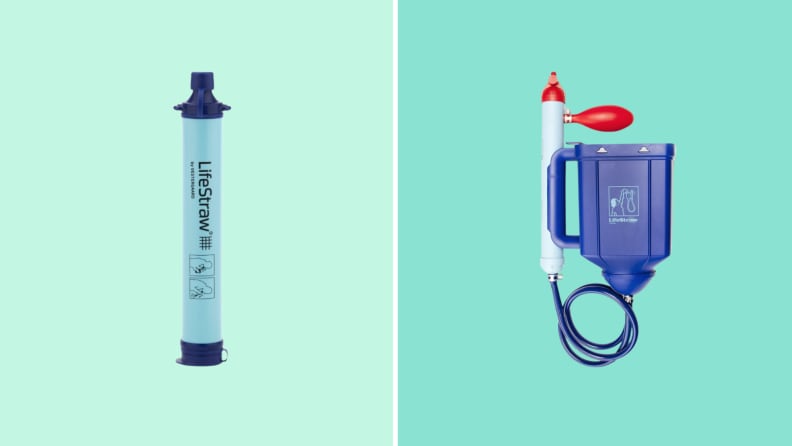 Whether you're in a chemical quarantine zone, wildfire, or zombie-ravaged Kansas City, clean water can be hard to find. Keep a good water filter on hand.
Lifestraw water filters come sized for personal use and group use.
Water purification tablets also work well, and may be worth having in a nuclear attack survival kit.
$17 at Amazon
$66 at Amazon
7. First aid supplies: First Aid Only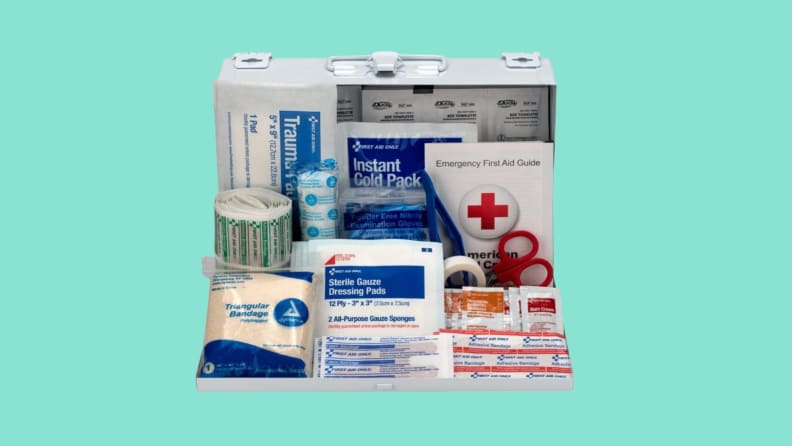 A first aid kit comes stocked with essentials like bandages and ointments, and can keep you and your family alive. Episode seven comes with a chilling reminder of just how important having the real thing is—so you don't have to resort to improvised materials.
In the games, you'll often craft first aid materials with rags and alcohol. In the real world, we suggest that you don't use a rag, and instead invest in a fully stocked first aid kit like the First Aid Only medical supplies kit.
$23 at Amazon
8. An ever useful multi-tool: Leatherman, Signal camping multitool
In the games you'll see a multi-tool icon appear over toolboxes. A good Leatherman multi-tool can be used for cooking, repairing technology, starting fires, and even cleaning wounds. In a disaster, a multitool might become one of your prized possessions.
$140 at Amazon
$31 at Amazon
9. A crowbar: Crescent flat pry bar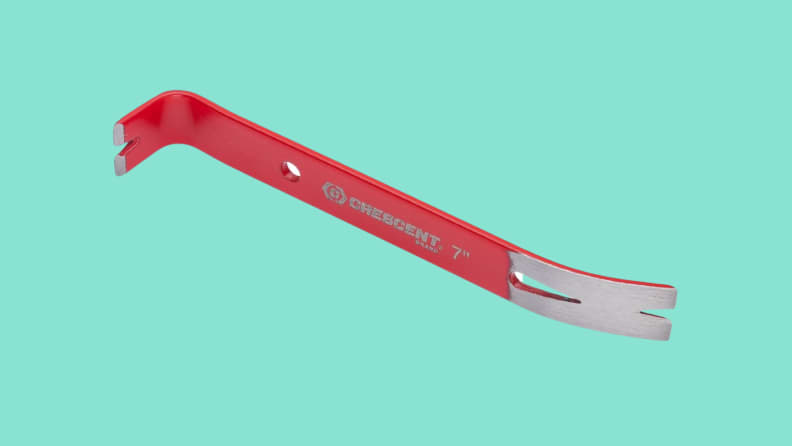 Breaking, prying, and levering are a constant in "The Last of Us." If you get caught in a disaster like an earthquake or experience a fire in your home, you might find yourself doing much the same thing.
A small crowbar like the Crescent makes all the difference. Crowbars don't have to be heavy. We recommend finding one that fits in your grab-and-go bag.
$12 at Amazon
10. An emergency blanket for heat: Survive Outdoors Longer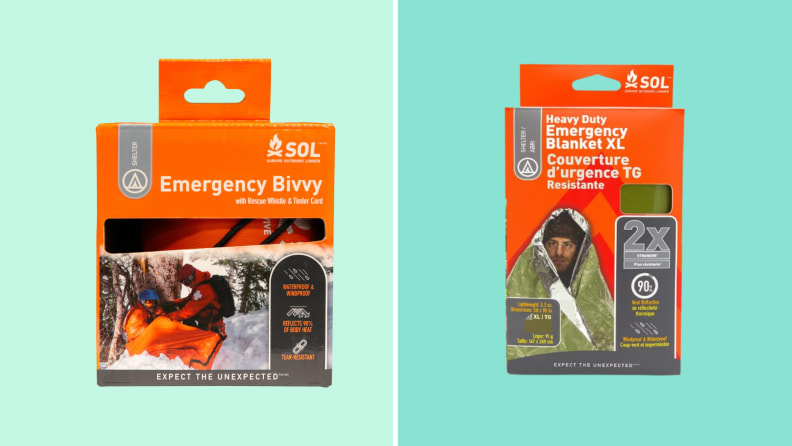 An emergency blanket could stop hypothermia. Choose an emergency blanket or bivvy bag and keep it in your pack. If you have to spend a night outside, you'll thank yourself for having an emergency blanket like the Survive Outdoors Longer Blanket on hand.
$19 at REI
$16 at Amazon
11. Get ready with solar power: Jackery SolarSaga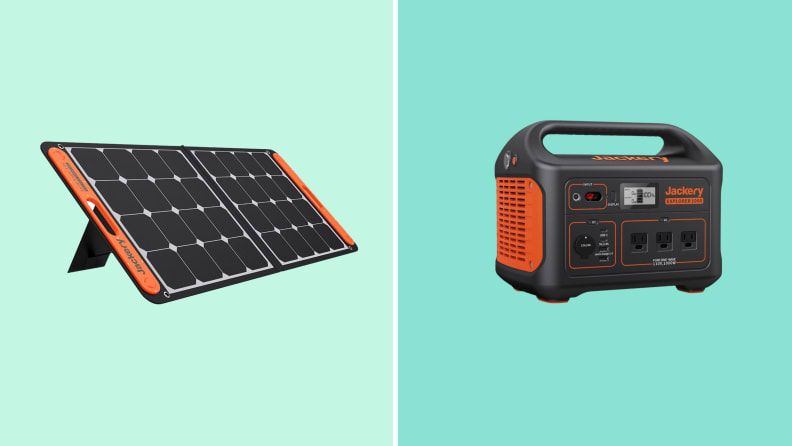 "The Last of Us" exists in a world where disaster stopped technology like solar panels from becoming common. However, we're sure Bill and Frank would have a full array running in their enclave if they could.
The Jackery SolarSaga 100W is a great start. It's powerful, and portable enough to carry in a survival van. Pair it with a portable power station for reliable off-grid power.
$299 at Amazon
$1,099 at Amazon
12. Some light reading: "The Zombie Survival Guide" by Max Brooks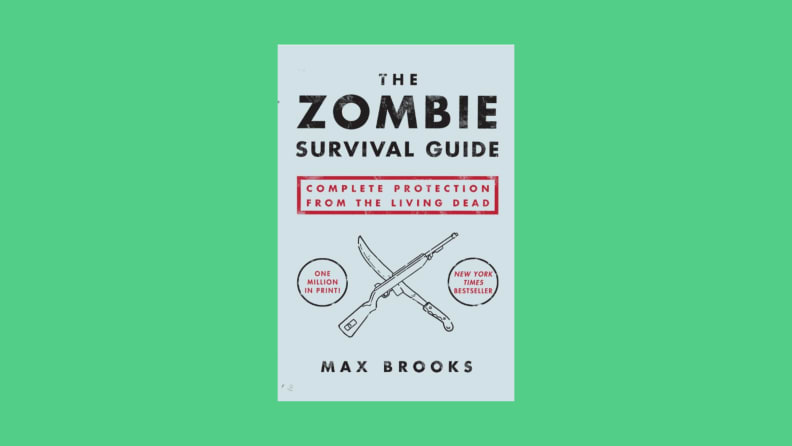 Every hardened survivor knows that it's not only important to entertain your kids, but also yourself. That's why we recommend Max Brook's classic, "The Zombie Survival Guide: Complete Protection from the Living Dead."
Full of excellent tips on surviving hordes of zombies, it's prime reading for a week at home without power—or you know—preparing for a zombie apocalypse.
$14 at Amazon
13. A premade bug out bag with everything: Everlit
This pre-stocked pack from Everlit collects all the emergency supplies you'll need for a natural disaster.
Stocked with gear, food, and water to take two people through 72 hours of survival, it's a great emergency preparedness kit to have stowed away in the event of an emergency. It even resembles Joel's pack from the show.
$166 at Amazon
14. A budget survival kit backpack: Ready America
Ready America comes with limited survival gear, but the kit includes the basics. If you want an extra bag for your car or workplace then it's a great choice.
$38 at Amazon
Are zombies real?
The way in which "The Last Of Us" series links zombies to fungus and climate change is eerily apt. Scientists have marked a disturbing spate of new candida auris infections globally.
These new fungal infections are able to invade otherwise healthy humans and survive at human body temperatures. There's reason to believe that a warming planet is contributing. The trend begs the question whether climate change might nudge more fungus along an evolutionary pathway down which humans are prey.
This concept underpins "The Last of Us." And while in the real world cordyceps zombies or any other types of zombies are not real, more virulent fungus are a real danger of climate change.
What is a bug out bag?
A bug out bag is the supply pack that you grab when disaster arrives. It could help you in a natural disaster, the start of nuclear war, or a pandemic. Read our guide on earthquake preparedness for survival kit recommendations from a Caltech earthquake scientist.
Is "The Last of Us" on PC?
"The Last Of Us Part One" is coming to PC, and releases March 28, 2023. You can pre-order and purchase the game from Gamestop.
Is "The Last of Us" on Xbox?
No, "The Last of Us" games will not be coming to Xbox. The series is a Sony franchise, and while Sony will port the games to PC, they are not expected to release on Xbox.
The product experts at Reviewed have all your shopping needs covered. Follow Reviewed on Facebook, Twitter, Instagram, TikTok, or Flipboard for the latest deals, product reviews, and more.
Prices were accurate at the time this article was published but may change over time.