Ed Note: This story is part of Gambit's "Climate of Change" series on climate change and labor in partnership with the Solutions Journalism Network.
---
In the days leading up to Hurricane Ida's landfall at the end of August 2021 and for weeks afterward, the Mutual Aid – New Orleans Facebook group buzzed with activity.
There were people asking for help with financial assistance — for things like getting gas or renting a hotel room — and seeking advice on how to navigate federal assistance programs. Others came looking for help dealing with Entergy or a hand clearing some debris from their yard.
More often than not, what they found were just as many users freely offering whatever help they could give: ice delivery, food and supplies from out of town, fundraising for devastated communities along the coast and in the Bayou Parishes.
As the days and weeks crawled by, Mutual Aid – New Orleans (MANO) page administrator Alexandra Murcia realized some areas of the city were lagging behind others, particularly when it came to getting the power back on. Unsurprisingly, they were usually neighborhoods that are traditionally majority Black and with older residents. They also were more often than not the areas furthest from emergency resources and home to many people who lacked transportation.
"I highlighted those maps and made a post saying, 'Hey, we need drivers, we need people to pick up ice, we need people to drop off ice and water and MREs from the [National Guard] hubs around the city," Murcia says.
MANO members responded, and in short order Murcia had volunteers working to get supplies to those most in need.
"Not having to go through a big volunteer process and coordinate things, just making it very organic and decentralized, made the biggest impact," Murcia says. "It was very quick in getting resources from these hubs to people where they're stationary."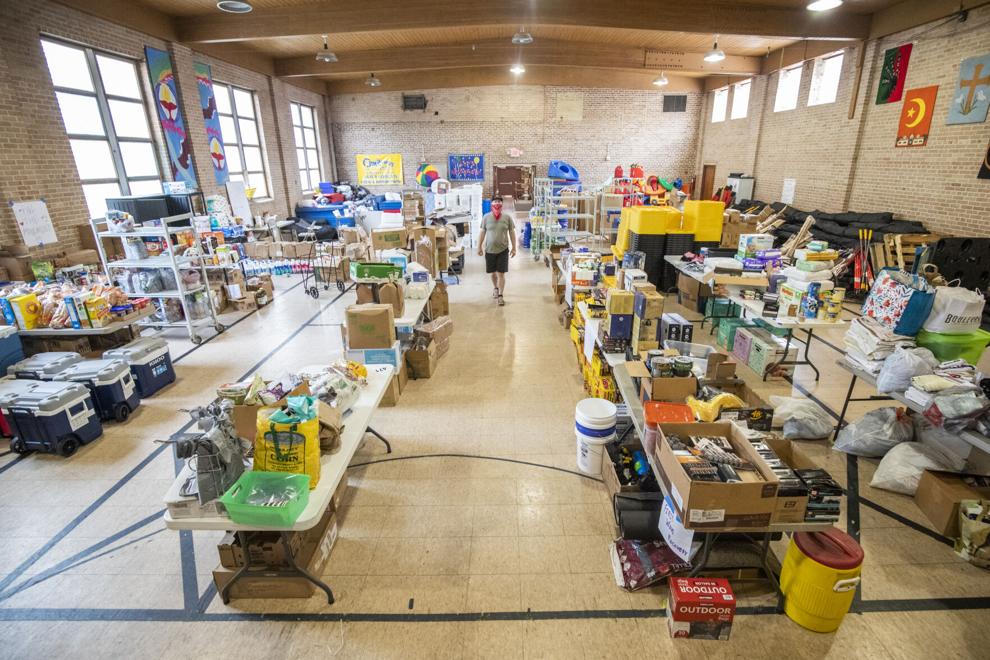 MANO was just one of a number of grassroots groups, Indigenous tribal councils and individuals who in the aftermath of the storm worked tirelessly to provide disaster relief to the city and devastated parts of the region.
"There is a need to scale [disaster response] down, to make it human-sized, to make it accessible," says Erica Chomsky, the founder and former executive director of Culture AID NOLA, a nonprofit that started in the early months of the pandemic to offer barrier-free groceries.
New Orleans has a long history of mutual aid and neighbors looking out for each other, but both frustration with government response and the move to a more community-based approach isn't unique to the city.
Frustrated by slow — and particularly for marginalized communities, often nonexistent — responses from government, people in New Orleans and across the country are increasingly taking disaster relief aid into their own hands. Since the start of the COVID-19 pandemic, the city has seen a surge in the number of grassroots organizations, from decentralized mutual aid groups to small nonprofits, focused on offering help after disaster strikes.
"Human-sized, locally led, ground-truth informed — I think, again and again, we try and do things according to the playbook, according to what we think is best," says Chomsky, who has a background in emergency management and disaster response. "But there is absolutely no substitute for local knowledge and local leadership."
---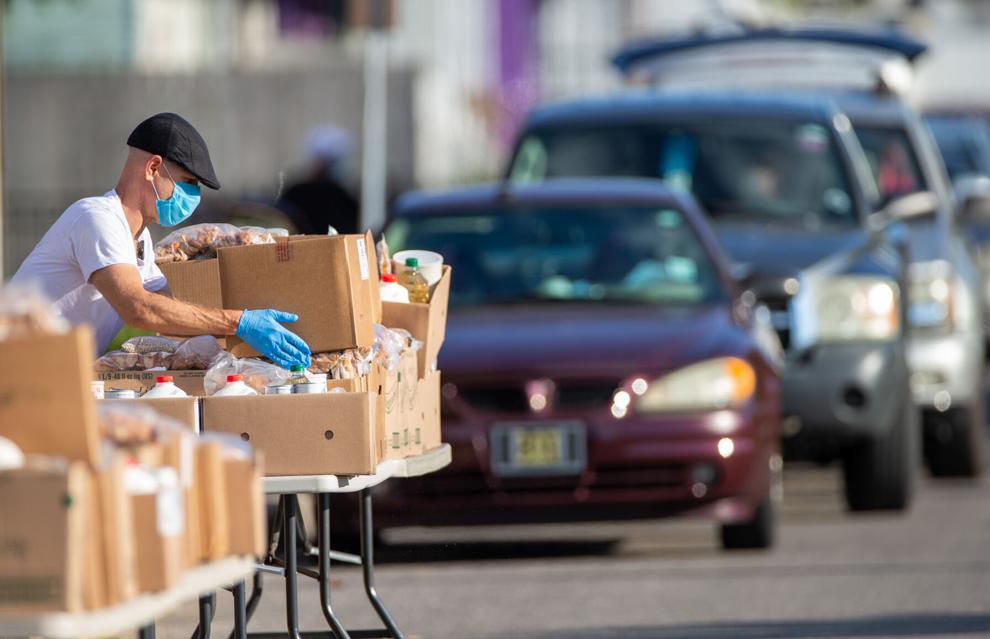 There are very old principles behind groups like MANO, Imagine Water Works' Mutual Aid Response Network and the countless individuals working in the relief space. Social media and other technological advances allow them to be practiced in new ways, but the point of neighbors helping neighbors during a disaster is a constant of history, and formalized mutual aid has happened for centuries.
As Tanya Gulliver-Garcia, director of learning and partnerships with the Center for Disaster Philanthropy notes, mutual aid is not charity — the act of solving problems for people — but rather it is about solving problems with people.
"In the U.S., formalized mutual aid arises from traditions that date back centuries," Gulliver-Garcia explained in a column for Non-Profit Quarterly, a trade publication. "It is a process steeped in anti-capitalism, anti-racism, unions, democracy and anti-authoritarianism."
Mutual aid has a particularly strong history among Black Americans, a tradition which can especially be seen in New Orleans' history of benevolent societies, formed to share financial assistance and cover funeral expenses for Black residents. Organizations like the Black Panthers organized mutual aid, including in New Orleans' housing projects. And mutual aid has been central to anarchist and socialist organizing.
Although in the 20th century mutual aid declined as New Deal safety nets were built and, later, the nonprofit sector was born, that's begun to change in recent years as the safety net has itself eroded and the nonprofit industry calcified.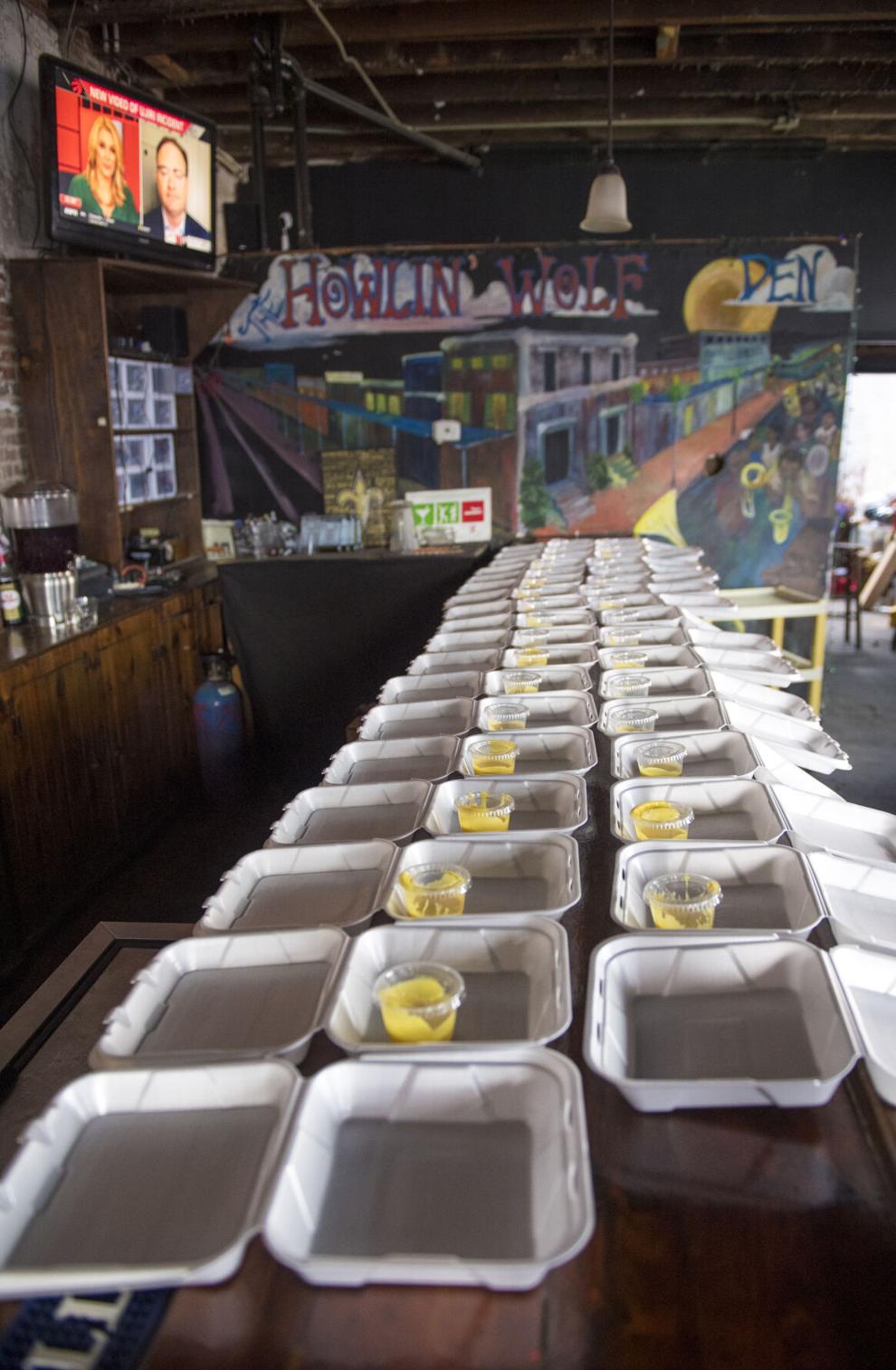 And then came COVID-19. According to Gulliver-Garcia, the pandemic has been a turning point for how communities deal with disaster, away from government and institutional nonprofits and back toward community.
"I've really seen it since Covid, coming up and being more visible in New Orleans, but also around the world," she told Gambit. "After 2020, there seemed to be more of an understanding that everybody had something to offer and everybody needed something, and sharing resources might actually help us get through the pandemic."
That's due to a combination of factors, Gulliver-Garcia says. There was a lot of confusion and uncertainty in the early days of the pandemic lockdowns — it wasn't easy to trust what governments were saying.
"I also think there was something about just being at home," Gulliver-Garcia says. "We saw people reverting to things like making bread and sewing and knitting and growing gardens. It had a bit of like a war-time relief effort to it. We were all in this together and there was a sense of community that I think we hadn't seen as strongly before."
The murders of George Floyd and Breonna Taylor by police and the summer protests against white supremacy and racist policing also helped galvanize mutual aid groups.
"We're increasingly talking about root causes and equity," Gulliver-Garcia says.
She also notes that the pandemic laid bare the health inequities people of color and marginalized groups face in the country.
"All of a sudden we were hearing that Black people, Indigenous people, Hispanic people were getting Covid at higher rates and dying at higher rates than white people," she says. "And so there was a recognition that maybe things are not actually OK in the U.S."
You can see those dynamics in how communities responded. Many individuals took action on their own to help their neighbors while others began forming new grassroots groups, operating in a range of structures, from decentralized mutual aid to more traditional nonprofits. Among those taking root, along with MANO, include Southern Solidarity, a Black queer woman-organized group serving the unhoused community, and House of Tulip, which centers on housing for transgender and gender nonconforming people.
---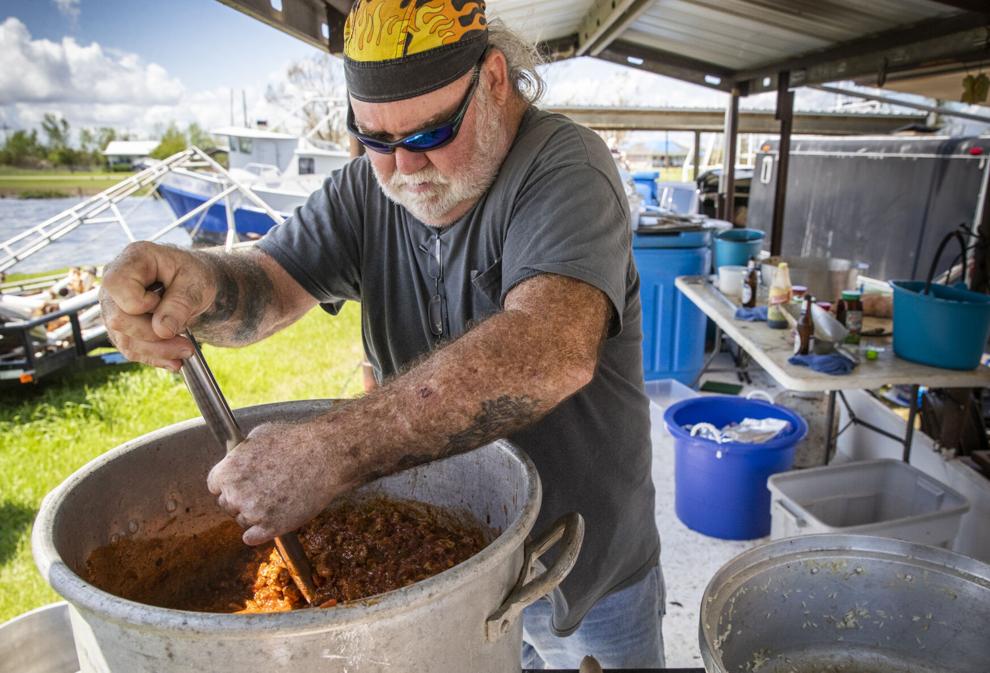 If the pandemic helped expose health inequities, it also made clear how tenuous most Americans' food security is — and how bad the government and large institutions were at addressing it.
Some established groups in New Orleans, like the post-Katrina group Lowernine.org and the Sankofa Community Development Corporation opened or expanded food pantries and free kitchen operations. Likewise, Black Masking Indian tribes cooked meals and distributed supplies in their neighborhoods.
But the needs were immense, and soon new organizations began to pop up. One of the biggest at the time was Feed the Front Line, an initiative by the Krewe of Red Beans which raised funds to hire shuttered New Orleans restaurants to cook meals for hospital and frontline workers.
The program ultimately spun off Feed the Second Line, which carries on today and focuses on supporting the city's culture bearers and creating a strong safety net for musicians and artists. After Hurricane Ida, Feed the Second Line hired local companies to repair more than 150 roofs for culture bearers and employed musicians to deliver and distribute supplies in bayou communities.
"I think it would be good to start asking the question, 'How can we create systems where our state's response to disaster is more internally focused?'" says Devin De Wulf, who founded Feed the Second Line. "I think that would be a lot better for our economy and our community to really be thoughtful about who we're hiring and how people find jobs that come with a disaster."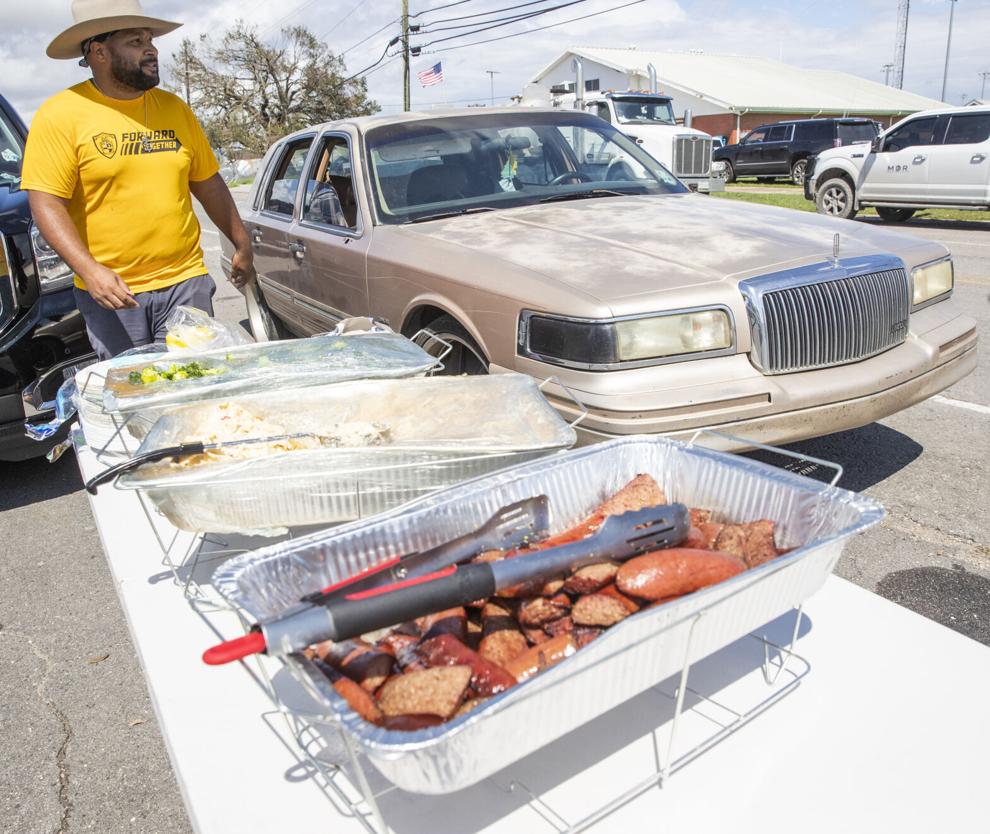 Another food-focused nonprofit, Culture Aid NOLA began by offering meal kits to New Orleans cultural and hospitality workers — in partnership with groups like the Music and Culture Coalition of New Orleans, the Musicians' Clinic and No Hunger NOLA — and quickly shifted to twice-weekly, no-barrier grocery pickup. Within its first year, Culture Aid distributed more than one million pounds of food and served around 100,000 people through its music-filled, no-reason-needed events.
Culture Aid helped "fill the fridge" with grocery distributions following Hurricane Ida, and then, last summer, gave out free hurricane prep kits, which included canned water, shelf-stable food, buckets, cleaning supplies and other post-hurricane essentials. Culture Aid gave out 2,000 kits, but the need was so high, organizers had to turn away cars before the drive-through event even got rolling.
"We started with the concept that the best way to pre-stage resources is not in warehouses several hours away across a lake, it's in people's homes," Erica Chomsky said last year. "Resilience begins at home."
---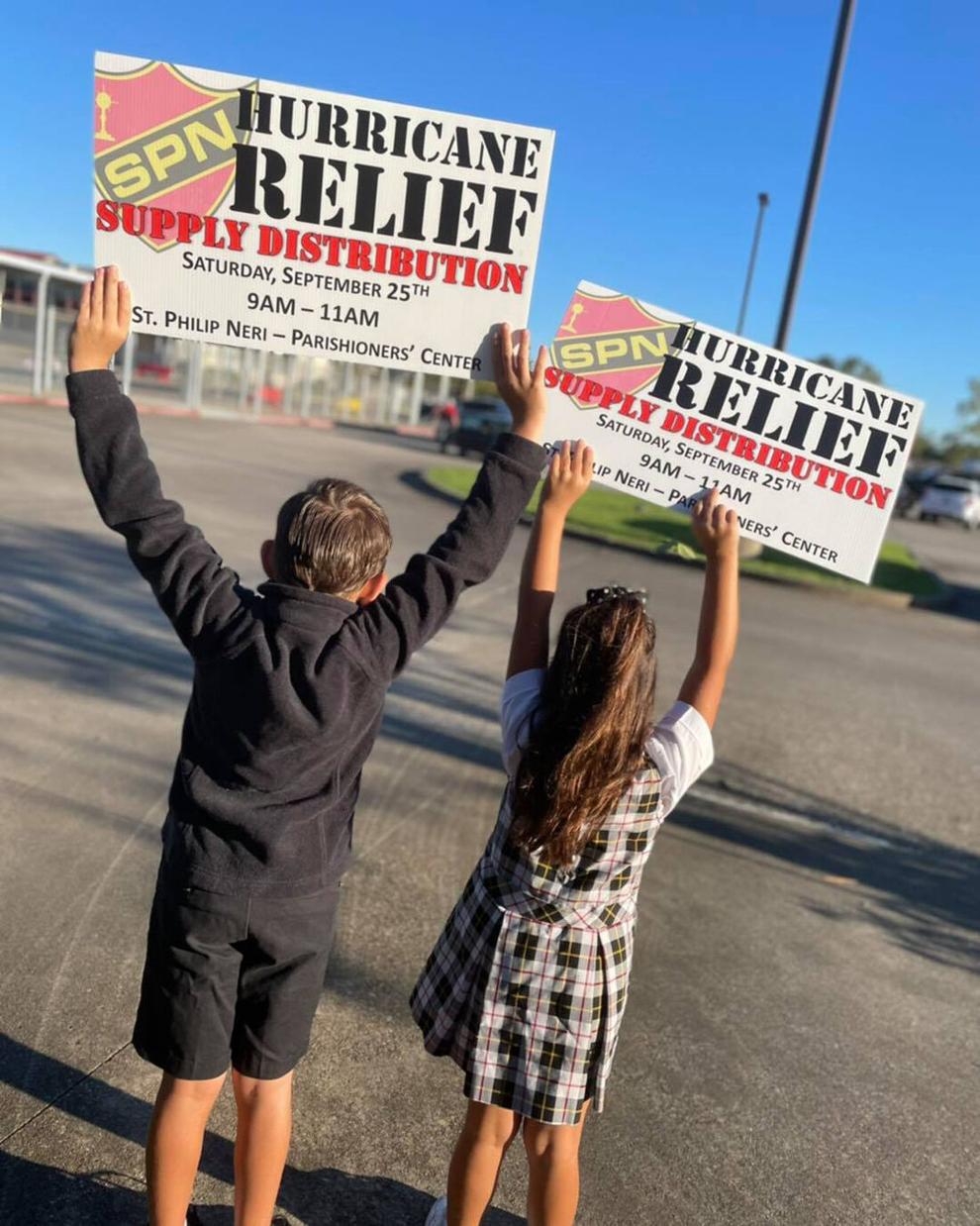 There is a clear need to rethink disaster aid and recovery today. The federal government and large NGOs, while the best resourced, are slow and full of red tape. Many federal programs and other large relief initiatives come with conditions that block people who most need help. And as climate change makes disastrous storms more frequent, faster and stronger, there is less and less time to wait around for government to respond.
For instance, after Ida the National Guard and national nonprofits moved literal tons of supplies into the city, ranging from food to ice to diapers, and distributed them through hubs located across New Orleans. But per person limits and other regulations ostensibly designed to avoid graft and make distribution more orderly and centralized also meant that an individual couldn't pick up supplies for their neighbors or block.
So when Murcia organized folks to help distribute goods, volunteers from the Mutual Aid – New Orleans Facebook group ran into red tape and obstacles: Only one of the hubs would allow them to pick up ice and supplies and bring them to other people who didn't have cars, Murcia adds. Still, they were able to make it work.
"If we accept the premise that the future of disaster response is going to be by necessity grassroots-based — because there's just too many disasters — then we do start to think about that old-school, block-by-block organizing style," Chomsky says. "You have got to know who you are trying to help before you start. Otherwise, it's just a waste."
FEMA, governmental agencies and other large groups will be necessary to coordinate first responders, evacuations and other "very large interventions" that cannot be done by smaller organizations, Chomsky says. But grassroots groups are vital in a lot of the heavy lifting — and they are the groups in the community still there six months, a year or decade later.
"You need to have a high-water vehicle to deliver help to people stuck. Somebody's got to do it. And at the same time, you need the woman with the grill on the corner, who knows exactly which lady needs some help and needs someone to check on here," Chomsky says. "You need both, and you need them both to work to their highest potential."
Editor's note: This story has been updated to reflect comments from Chef Susi Q Beck about Dirty South Disaster Relief's efforts.
Likewise, in her column, Tanya Gulliver-Garcia warned that "even if budgets are increased, new resources alone won't be enough. Rather, there must be a radical transformation in our system of disaster assistance."
There is a need for more funding on the local level to help with preparedness and mitigation, Gulliver-Garcia told Gambit. Municipalities also need to study the barriers for people to evacuate — how can residents, especially those with disabilities, be supported? What obstacles are in place preventing people from accessing extra medicine ahead of a hurricane?
"A city plan that's developed by city officials, it's not going to do a lot if you don't include folks from the housing projects, from the Lower Nine or Broadmoor or other places in the city that are going to be affected by a disaster differently than folks in the Irish Channel or the Garden District," Gulliver Garcia says. "If you don't include folks with disabilities to talk about evacuation … that's local knowledge, local expertise. We know what we need. You have to have that diversity of people at the table who know what they need to have those conversations."
Those changes are already occurring. Disaster relief experts are increasingly acknowledging not only the role mutual aid and small nonprofit groups play in helping people survive disasters, but also the fundamental limitations of the large institutions upon which we've relied.
In Florida, mutual aid groups sprung into action after Hurricane Ian hit last year, helping provide food, water and other supplies in the immediate aftermath. Likewise, mutual aid groups, including Facebook-based groups similar to MANO, were central to the survival of many residents of Buffalo, New York, after a massive blizzard crippled the city for weeks.
"We are surrounded by systems that have a lot of red tape — municipal systems, state or federal systems — that, especially in a moment of crisis, can be almost too debilitating to even attempt to work through," Murcia says. "Having a both non-judgmental and also red-tape free space like this allows for that solidarity to come through and for [people] to do the work."
---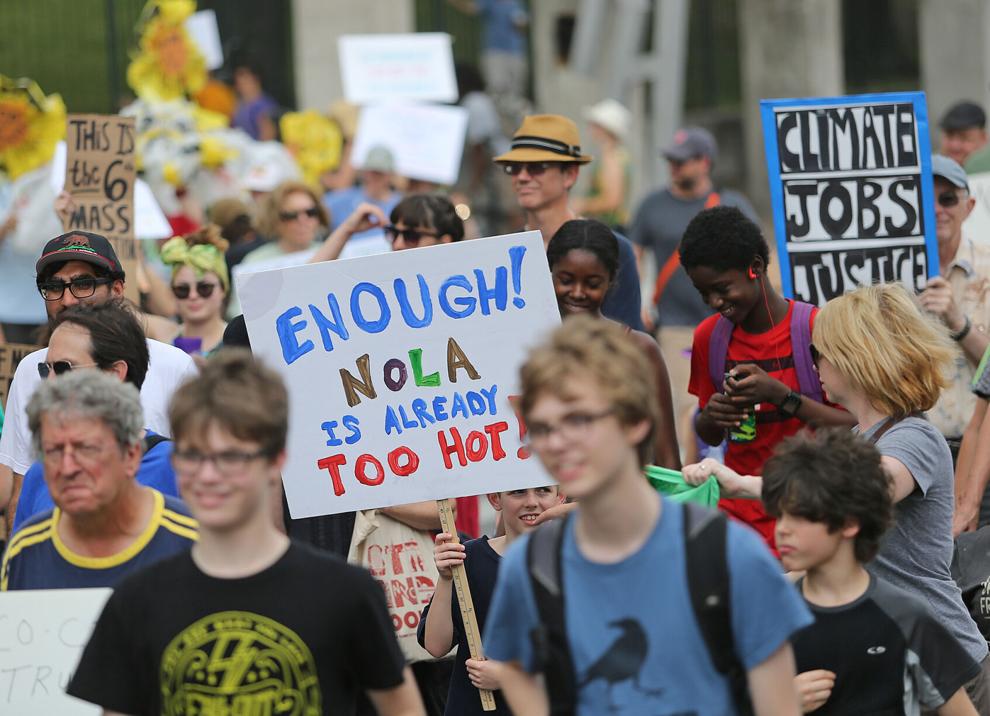 Protecting workers and preserving the culture of south Louisiana from climate change will require new thinking and new solutions.