This year's Consumer Electronics Show presented the future of mobility and challenged preconceptions about mobility in various forms, from reimagining the interior of driverless cars to solar-powered vehicles. 
Here's a look at some of the electric car concepts presented at the show.
The Future Makes a Comeback
The DeLorean was back to the future on the CES show floor. The eye-catching prototype made by The DeLorean Motor Company has an expected range of 300 miles and a zero to 60 mph time less than three seconds. While the car takes some design cues from the original iconic DeLorean of the '80s, it's also very much its own beast.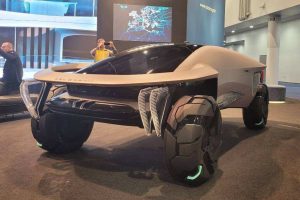 Roar-less Lion
The lion-emblemed French car brand Peugeot made a quiet roar at CES. The Inception Concept EV rethinks a luxurious interior
…
Read More