Whether it's playing a round of Uno or Exploding Kittens, J.D. Bowers shuffles cards and socializes with students at Rutgers on Sunday evenings 
J.D. Bowers, dean of the Honors College at Rutgers University-New Brunswick, wanted to connect with his students outside of the academic realm.  
 
So, once a week for an hour or two, he puts all his cards on the table. 
The dean and a growing number of Honors College students gather most Sundays around 8:30 p.m. in Druskin Lounge for game night. They play Uno – a staple that Bowers said is easy to handle in a large group – along with other party games such as Blank Slate, Exploding Kittens, Joking Hazard, Ransom Notes and Taco Cat Goat Cheese Pizza.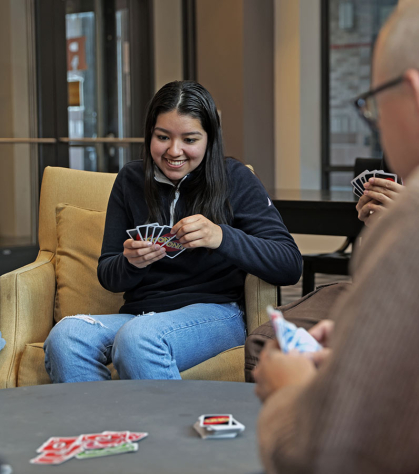 Bowers – who joined Rutgers in July – said
…
Read More