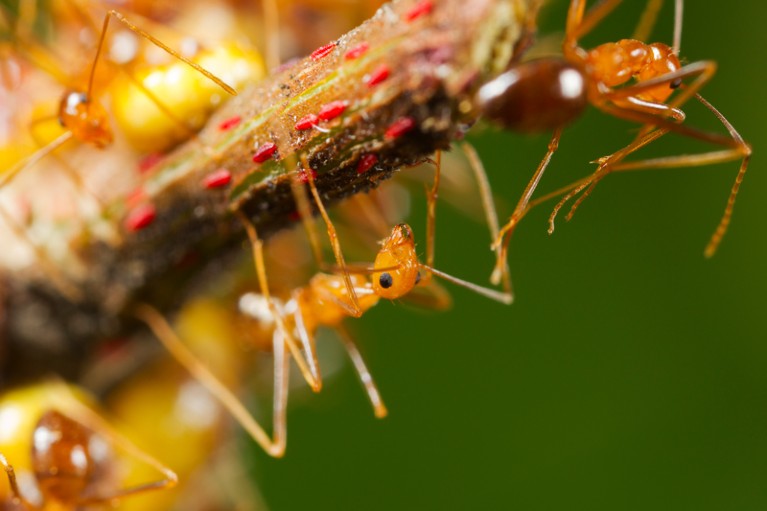 Yellow crazy ants get their name from the helter-skelter movements they make after a disturbance.
But there's another reason to call these invasive ants crazy: males of the species are a mixture of two warring cell lineages, researchers report in a study1 published on 6 April in Science. Other creatures sometimes form such chimaeras — usually a developmental accident — but yellow crazy ants are the first known animal for which this property is an essential aspect of life.
"It's a piece of biology that's unparalleled as far as we know," says Daniel Kronauer, a biologist at the Rockefeller University in New York City.
Yellow crazy ants (Anoplolepis gracilipes) are a notorious invasive species mainly distributed across southeast Asia and Oceania, threatening invertebrates and even some small mammals. On Christmas Island, an Australian territory south of Java, the ants have decimated
…
Read More