The University of Connecticut has so much for visitors to explore. It is surrounded by cute towns, strong and historical architecture, and offers all sorts of cool things to do in Connecticut. This school, right in the center of the state, has a huge, widespread, rural-like campus that makes a big school feel smaller. There is a special, intimate feeling to this campus, and an even more special feeling in the town surrounding it. Storrs, Connecticut is a constantly underrated area – it offers so much to its population that goes unnoticed. There are beautiful landscapes, all sorts of parks and historical areas, and above all, there are so many fantastic local food options.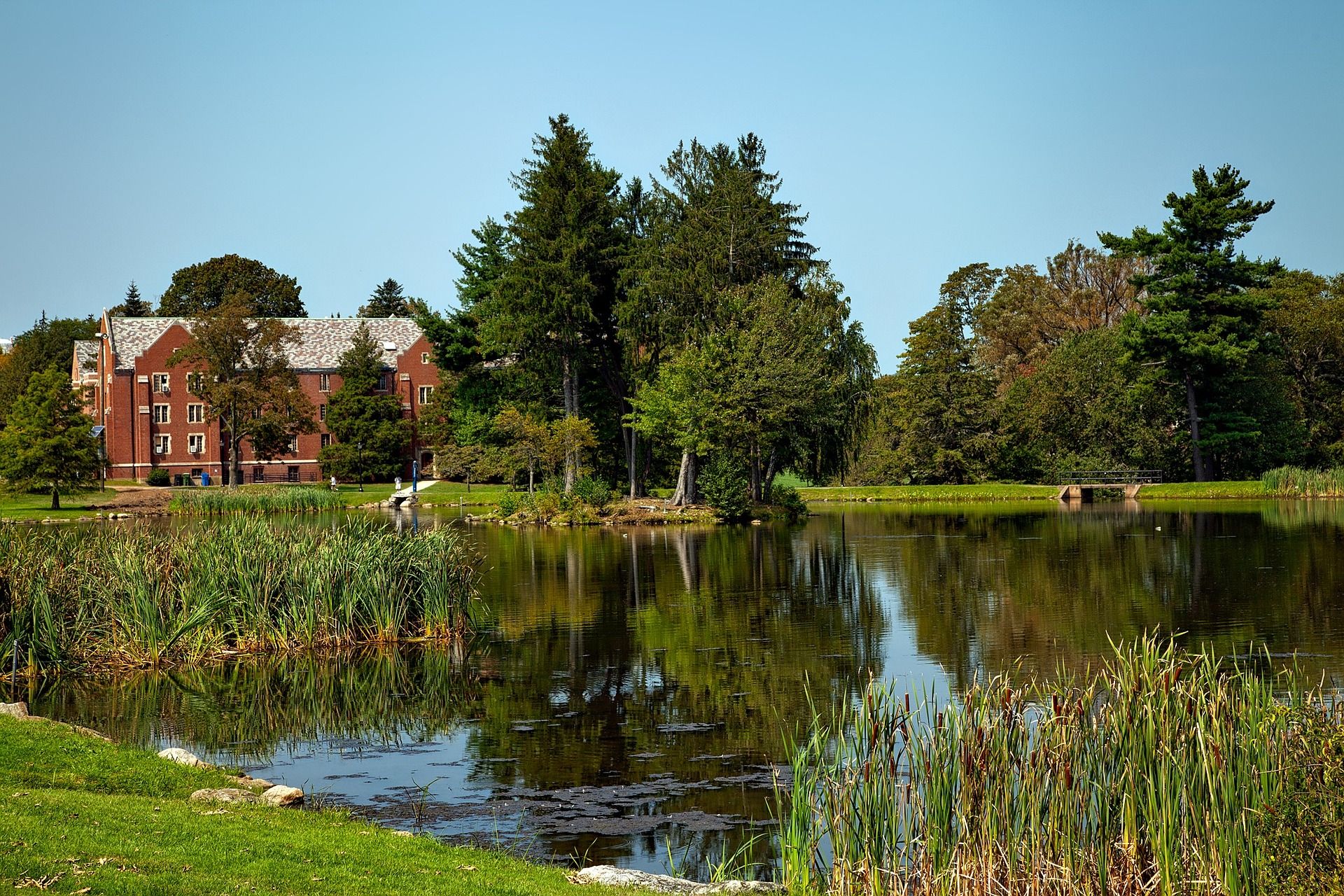 Pond and building at University of Connecticut
Chuck's Steak House And Margarita Grill – The Best Mexican Restaurant In Connecticut
Chuck's Steak House and Margarita Grill, or to college kids, just "Chuck's," is not only the best restaurant that is only five minutes away from the University of Connecticut, but it is the best restaurant serving excellent Mexican cuisine in the entire state of Connecticut.
Chuck's is famous for its margaritas – there is a warning on their menu to inform people dining in that they are extra strong! Their margaritas are served in any flavor that visitors can think of… Strawberry, raspberry, classic lime, mango, passion fruit, black raspberry, and more, either frozen or on the rocks. These margaritas, of course, are part of the allure of the restaurant to college kids, but the food at Chuck's is even better.
Along with a fun, unique restaurant atmosphere, Chuck's has delicious, mouth-watering, truly authentic Mexican food. From chicken chimichangas to tostadas and homemade salsas and guacamole, food lovers make this restaurant a priority. When visiting on the weekend, people should try and come earlier rather than later because Chuck's is a first-come, first-serve restaurant that doesn't take reservations. Their hours are:
Monday: Closed
Tuesday – Thursday: 4:00PM – 9:30PM
Friday & Saturday: 3:00PM – 10:00PM
Sunday: 3:00PM – 9:00PM
Related: 8 Things To Do In New Haven: Complete Guide To Connecticut's Beloved City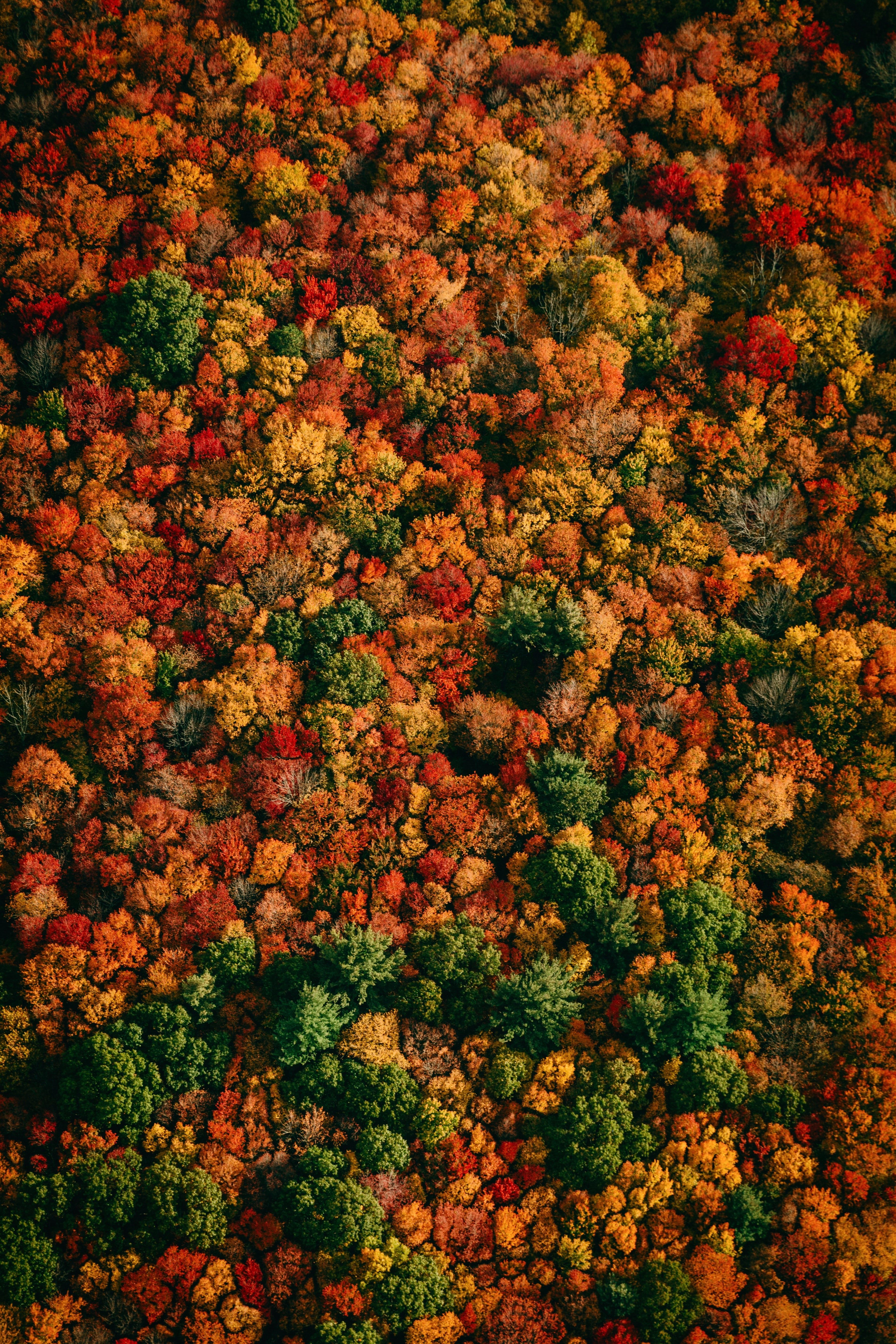 Ariel view of beautiful autumn foliage in Connecticut.
Blondie's Diner In Willimantic, Connecticut – The Biggest And Best Breakfast In The Whole State
Anybody who has been to the New England area during the fall season can attest to it: New England has the most beautiful fall foliage. And what better cozy, sweater weather time of year to go out to breakfast? However, Blondie's is open almost every single day of the year.
Blondie's Diner is about fifteen minutes away from the University of Connecticut, and it's a big secret across campus. As a small, family-owned diner, there are only about twenty or twenty-five tables in the whole restaurant. This diner is a local favorite for college kids in the know – especially on Sunday mornings. With weekly specials like French toast pancakes, pumpkin English muffins, and even huge, homemade cinnamon buns, this diner has a huge wall made out of chalkboard to let diners know what their special options are that week.
Blondie's is also famous for their mouth-watering Blondie Special. This breakfast meal option includes:
A huge pancake or French toast
Three eggs, made to choice
Two pieces of toast
Choice of bacon, sausage patties, or sausage links
Choice of hash browns or home fries
Choice of coffee or a cup of their various juices
This ginormous plate of food is the best bang for visitors' buck in the entire town. Many people who order can't even finish it… College kids make it a weekly challenge.
Related: 10 Best Things To Do In Mystic, Connecticut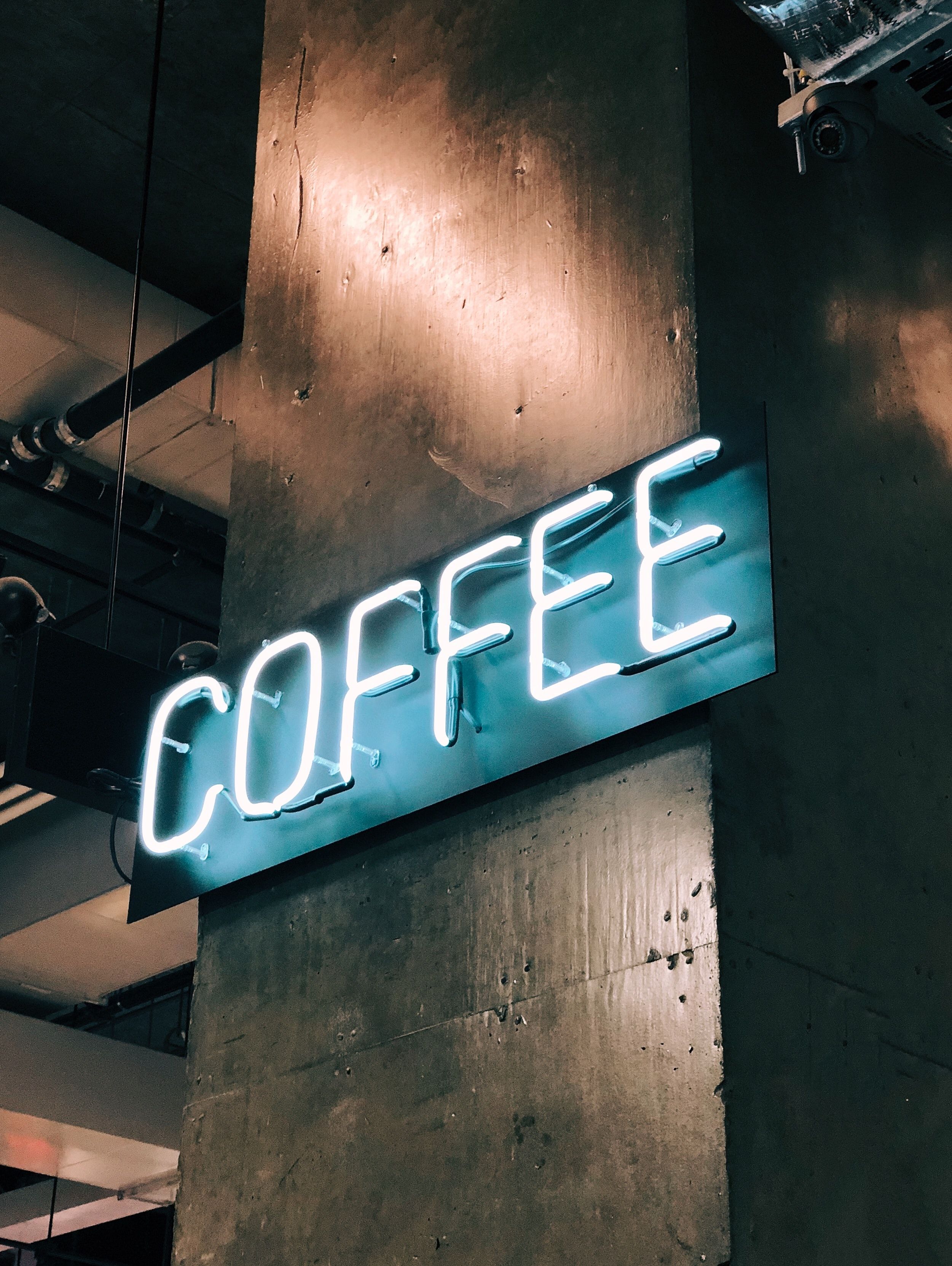 Neon coffee sign on a wooden post in a cafe.
Dog Lane Cafe – Best Spot For Coffee, Baked Goods, And Homemade Meals At The University Of Connecticut
Any student at the University of Connecticut will agree that Dog Lane is one of the best spots for coffee across the entire campus. This place is famous for its delicious coffee and its warm atmosphere; if travelers visit here in the early morning, they will be welcomed with a calm and relaxing environment. This is a great spot to bring a laptop and get some work done.
Dog Lane is famous for more than just its coffee – this is also a great spot for all meals of the day. For breakfast, Dog Lane makes and serves warm breakfast sandwiches on fresh bread, which is the same scrumptious bread they use on their favorite lunch sandwiches too. Also, for lunches, Dog Lane has a great variety of homemade soups, and for dinners, their burgers are the local favorites.
Right across the street from the University of Connecticut campus, in Storrs Center, this cafe is a must for any visitors in the area. No matter the time of day, the ambiance of this restaurant will make anybody feel like a local. Their hours are:
Sunday – Thursday: 8:00AM – 8:00PM
Friday & Saturday: 8:00AM – 9:00PM
Related: This Quirky Connecticut Book Barn Might Be The Place For Book Lovers
Whether visitors are looking for a Mexican restaurant, hearty breakfast spots to eat the most important meal of the day as the sun rises, or a cute hangout hub for any time of the day, the University of Connecticut's area is one of the best to visit. The welcoming atmosphere of this town makes any traveler feel like they belong, and when they taste the food, they will feel like they do.